Signitory to Enhance the E-Signature Sector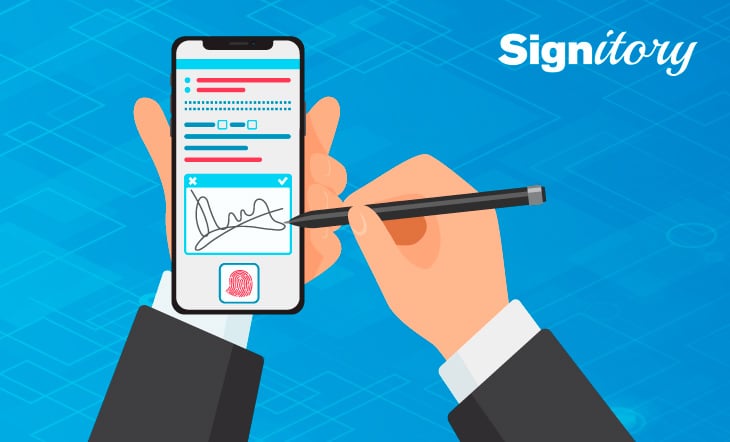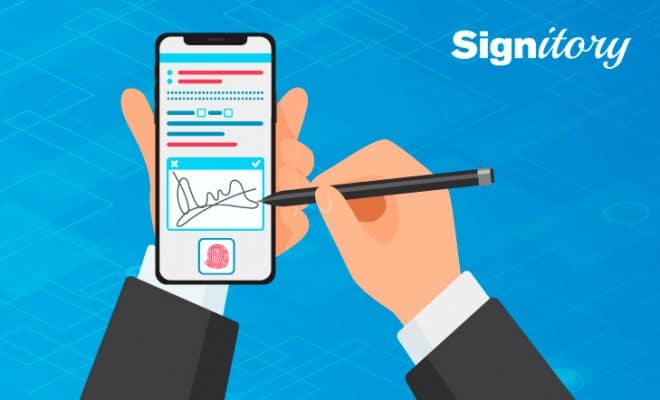 The blockchain sector is making giant leaps as Signitory releases blockchain-based software that helps the e-signature circuit. The software allows users to sign documents in the cloud or remotely from anywhere and at any time. It can help users save time and money spent on legal proceedings.
The software complies with the latest government guidelines and social settings as well. If users are looking for any of the following features, the software will be of great use:
Build, upload, and title custom signature templates to avoid unnecessary mistakes.
Get a bulk send feature to save time and share the document with multiple users.
Experience the added benefit of verification through a public database, ensuring the document is not forged or altered. It eradicates the chances of dispute and facilitates a transparent environment.
The platform intends to become a leader as a Virtually Trusted Platform. Signitory aims to achieve it by developing new marketing models to keep up with the market changes. Businesses prioritizing innovation can fall behind competitors, but they can avoid it with simple changes.
That is why Signitory is devising a comprehensive suite of e-signature solutions, catering to different clients. It will allow businesses to meet any custom or industry-specific guidelines. Signitory's solutions are designed to assist professionals, organizations, SMEs, individuals, etc.
Meeting every market shift can be challenging, and that is why Signitory develops scalable solutions. As a result, businesses can easily integrate the solutions within their proceedings and improve their overall approach.
The company recently launched the Zero-Touch, Still Solid Agreement campaign. Any interested user can join the initiative as they are launching the Pilot-Run Campaign. Users can even submit their feedback to report any improvement and features that Signitory can add in the future.
Users can easily sign up on the platform for free. If they fill a survey form, they receive a 30-day extra use of the platform. Given the popularity and reputation of the platform, the campaign is expected to be a hit. Additionally, Signitory's attempt to help the industry will bring long-term changes as well.